FREE MP3 PRAISE MUSIC GOING AROUND THE WORLD
MAY GOD RICHLY BLESS YOU VIDEO
A welcome to you, my beloved brethren. May you be blessed in your life and walk in Christ Jesus The Lord.
"THE JESUS IN YOUR EYES"
Take the madness of the world as I,
weep for all that has no meaning in eternity,
the loss, the life, the use, the lose, the vanity, the mirror,
the makeup, the noise of it all you hear by other sight,
you love, not by your might which has no spark, no light,

BUT BY A LOVE I LOVE YOU WITH,
AND THE NOISE AND MADNESS,
YOU DO NOT REMEMBER LONG,
BUT MY WORDS, MY CARESS, MY COMFORT,
MY DEATH, MY LIFE, THE GLORY THAT WILL ARISE:
THE HEAVEN IN YOUR GAZE,
THE SWEETNESS IN THE MIDST OF ANGER, CONFUSION,
FORGIVENESS IN YOUR HEART OF LOVE I GAVE YOU.

WHEN YOU MOVE I MOVE WITH YOU.
YOU GET WHERE I WANT YOU TO GO AND ENTER... MINE,
MY AMBASSADOR, MY BRETHREN, MY BRIDE.
RISE AND SHINE, THE DARKNESS DOES NOT CONCEAL MY LIGHT,
YOU BE THE BARER OF THE LIGHT.
YOUR SWEETNESS THE BITTER WILL NOT OVERCOME,
YOUR SWEETNESS IS ME, YOUR LOVE IS ME,
I AM THE JESUS IN YOUR EYES.
Better to be considered mad, in Christ, then sane in oblivion.

When we are truly blessed it dawns on us, at that moment, that we are not
involved in any worldly pursuit, but very simply, bare and naked in our own
right, not having a place in this moment, but totally engaged in
proclaiming some facet of His Glory.
Beloveds;

Let us strive to hate our sins! I thank God for the Holy Spirit who convicts us. Our conscience at times, as if it has been seared with a hot iron, the resulting loss of His Life in broken fellowship, and intercession before our Father, for our sins. God forbid! Praise be and all Glory, to The Lord of Glory! He sent The Holy Spirit to live in us until He calls us Home.

WE STAND CONVICTED! guilty but for our Lord and Savior who lives inside this body of shame though glory still awaits us. Please spare us, FATHER, that we should not be spared the reality of conviction of our sins. The world loves it's sins.

WHO IS THE RULER OF DARKNESS AND DEATH? AN ANGEL OF LIGHT MULTITUDES WILL TRIUMPHANTLY SAY. SUBJECTS OF THE LAST KINGDOMS OF MAN. THEY TAKE THE "FIFTH". SATAN RULES! AS GOD PERMITS.

WE WILL NOT CONDEMN OUR BROTHERS OR SISTERS.

WE SIN! A HABIT WE PRAY BE IT NOT.

ACCEPTED IN THE BELOVED, BY THE GRACE OF GOD,

THROUGH FAITH GOD BLESSED US TO RECEIVE,

IN A NEW BIRTH TO LIFE IN JESUS BY HIS BLOOD,

THAT COVERS THE VERY WORST OF US SINNERS.

The Devil sneers! "Let me get at him/her...and show you what I can do."

His tactic is to arouse desire.

After desire has conceived, it gives birth to sin (James 1:15).

Christ's blood that covers covers.

If confession doesn't follow

The devil acts upon the sin.

Sin gives birth to death.

This is the devil's ultimate aim for us. HE WANTS US DEAD.

Good for nothing to God.

Jesus said that he was a murderer from the beginning (John 8:44).

He delights in mangling, smashing, twisting, destroying, blighting, and blasting.

These are the works of the devil.

CHRIST DELIVERED US FROM DEATH

AWAKE! GOD WILLS. WE DIE RIGHT.

IN OUR SAVIOR , THE DARKNESS HAS TURNED TO LIGHT.

CONQUER DEATH HE DID AND DESTROYED THE DEVILS DIRTY WORKS.

1 John 3:

8 "He that committeth sin is of the devil; for the devil sinneth from the beginning. For this purpose the Son of God was manifested, that he might destroy the works of the devil."

And if we walk in faith, it is perfection always becoming, our will obedient to our Father as The Lord Jesus. Not as though we would strive for self glory; there is no glory in self! But because HE LOVES US.

HE WILL NEVER LEAVE US. HE IS IN US. OUR BODY, HIS HOUSE.

WE CANNOT SERVE OURSELVES.

THE BLOOD OF JESUS CALLS OUT: "FOLLOW ME."

AND HIS SAINTS CRY OUT...

"Thy will be done"
THEY CALL ME "NOBODY"

I am a stranger in a strange land. They call me "nobody".
Once, my name was celebrated as one of the "tribe" of mankind.
I was at the head of the class. My billable rate was high!
The others liked that. They were comfortable with me.
But something was always uneasy inside me.
I never hung out. I did not become a big shot.
I liked to run and play with the butterflies.
I smelled the perfume of the day the flower's scent on me.
I sang with the bird's and kissed the sun.
The moon tucked me in at night.
The winds told me many stories about life.
The death of any living part of creation made me sad.
The night was not a good friend.
I had visions. There were evil creatures around my room.
Somehow they never got to me.
An angel of God surrounded me. I did not know it then.

Now I am a son of God and your brother in The Spirit.
Jesus said we will know each other by His love that flows between us
like a great river and the soft trickle of the brook.
He said that we will bare fruit and rejoice in His word.
And that we will truly know each other as One in Him.

THE WONDER OF IT ALL


One day when time has no constraint,

when galaxies unfold before our eyes,

when in the presence of our God and Father and our Lord and Savior,

when there is no darkness in space that we will travel near and far, here and there,

when His Glory will be brighter then sun and moon that will disappear,

when unending love will be the norm, and earth shall be a Garden of unimaginable beauty,

the joy unending, the laughter pure, and the perfumes of the air, intoxicate with His scents,

the people in eternal movements unashamed and One,

WE, MY BELOVEDS, WILL LOOK BACK ON THESE MOMENTS AND RECALL:

HIS BLESSED CHURCH, OUR FAMILY OF FAITH, THE WONDER OF IT ALL....

May His Glory shine from your being to light the days of the lost and the found, so that our God, the Only God, will be known by the truth of His words and the love that is in YOU.



WHEN CHRIST REIGNS




God is moving over the blessed nations.
He sent the rains, the mountains sing with joy
In coats of new white they exclaim.
His people prayed...He hears...He acted.
The dry ground wet for His glory.
The brooks no more a trickle to the ear.
The lakes in songs of gladness.
The farmer with sure hope.
Sorrow will leave the land.
Green leaves parade horizons.
Flowers stand in awe.
The people in amazement.
God wept great tears of sorrow
Praise His Son who had to die!
The rains continue,
And if the people
Who love Him are true,
Beyond the stars,
Forever waits.
No more like what has been
the life, in years before.
God hears, God moves,
And He will come like GOD said.
Riding on the Holy Spirit rains.


TO LIVE IS CHRIST
To die in Christ is great gain! To live in Christ is not to live in vain.
What do I do, the fallen ones conceal, the paper tells me lies,
What news is good? There is just one, a whisper among the loudness of it all,
A fleeting movement in the heart, a sigh of what could have been.
Sometimes that cross is heavy, sometimes when day is done.
If in the night the Lord can call us, what of our day, when days are done?
To live is not the breath, the numbers on the green, the comforts of the "life".
It is to live, but only by the living in the Christ, His love, His might.
Who knows their time? The time that's given for His Glory in plain sight.
Strangers here until He calls, then earth revives, and flowers sing into the night.
In this fallen place, He tells His bride: I will come again and take you up in flight.
MY MAMA
There is no greater love then that of the Lord Jesus Christ.
Here, on earth, Mama, she is the one who carries the gift of life He gives.
She is the one who risks her life to bring forth.
Her body feeds us and keeps us in the womb of the living.
She was made to nurture and to love.
She guards hers with a jealous care.
She protects with her life.
She does not tire of this work.
God knows what she is and what she goes through.
I'm talking about MY Mama!
She gave me suck when I cried out.
In distress she comforted me.
In the Home she trained me. She disciplined me too.
She helped me make it through school.
She was first up and last to sleep.
That's MY Mama.
She never gave up on me.
She never changed her style.
She always tried.
She was my FIRST LOVE, MY MAMA.
Blessed are they that mourn; for they shall be comforted."(Mt. 5:4).


There was so very much to say,
But only time to say "goodbye".
And then there was silence,
The birds stopped their songs.
Silence, an infinity of peace,
Song, you are a breath of life.
And then there were tears,
A part of me floated above.
Tears, you will always be part of me.
And you, part of me you left behind.
And then there were memories.

"And this is the Father's will who hath sent me, that of all that he hath given me I should lose nothing, but should raise it up again at the last day" (John 6:39).

The last day of the church age when Christ calls us home according to John 14:1-3.
MAMA GONE FOR NOW PRESENT ALWAYS

A tear and a smile, the consequence of a heart of Jesus love, Mama sleeping body registered in Jesus Holy name, soul and spirit in the lap of God The Father, caressed, comforted in a peace unknown here, God's sure promises realities, and all His Saints await His Mighty call.

Mama, God given, God blessed, she always tried, always stood before the wicked world around, the hardened hearts, the disappointments, the dangers unknown, ready to protect, to defend, to feed and nurture as best she could, even in the presence of darkness and death like spirits, she would uphold, unceasing, with her life as God saw fit. Faithful, Mama... unafraid. A lioness in Christ.

Mama memories, keeping company in you, the bitter made sweet, the laughter purified, the movements, the pains, the troubles anoint in advance that perfect moment of union above, no tears, no sorrows, no longings, no time lost or ends ahead, eternity no longer a dream, perfection a state of unqualified love, peace, and joy evermore...AWAITING

By His grace she rests inside you now. She will not leave. Her presence a love gift she left behind. Every single recollection, continuation passed on in imperfect flesh and bones, soul and spirit, delivered by God yet by His grace remains until sleep ends for all God's children, the blaze of His glory and sound of His supernatural voice awakens in eternal dawn, revealed splendor, where love is supreme, and Mama smiles when God appoints that moment you and she reappear, perhaps in a lovely dance, an embrace eternal, a kiss felt, surely face to face in God's perfect design forever more.
Take up the cross and follow Him.
Our Kingdom, not of this world.
With blood tipped ears, contrite in heart,
The Holy Spirit empowers,
Distress, in bonds, in peace and war,
The streets of glitter call, the prisoners feel sure,
Their world of "more"!
We walk in Him, His word the might,
His love of lost, His sight.
There is no gain without His light.
Bottom lines do lie, goods seduce, bankrupt credit sighs.
What can we do? To win not lose!
We are stranger's passing through,
Where death conceals,
Where life is lose, "the great put on"!
By faith we live, in faith we die, His promises survive,
Streets of scorn, the "Gospel of the Get, Get, Get",
The bottom line, and Satan's makes his bet.
Throw caution to the winds. We hold the victory in Him,
A living sacrifice, His promises real,
In life forever, we are the blood soaked ones.

The Last Christian
Nothing stands before the Rapture of the Church ,
But the last Christian known to Him, whose blood makes red turn white.
Are you the one to say "I do", in full belief, in sins you hate,
The last of His, the"Born again", to hear Him say "Just Come"?
Or will your faithful work bring home to Him His joy, His church, the bride.
With words of love, the you in Him, the Jesus in your eyes
The weeping for the living dead, your spouse, your long lost son!
Rejoice, His life is in you, be strong in grace, arise!
To work a work of faithfulness! Recorded on your page!
To lite the flame of universe, His will be done tonight.
Arise, armor well in place, to travel forth, to hear Him say, "well done",
I AM with you, and you, in me, are one.
IN THIS LIFE ONE SURE HOPE
Though much to you seems right, He is the way to everlasting life.
The days ahead we cannot know, but truth abides, in Him who dwell,
No matter if in man we fall, no peace on earth , no end in sight.
His mighty love in day and night, it calms a soul in terror or in flight.
What good are all the speeches of lost souls, the promise of delight,
The daily scare, the missiles ready in "self defense",the war of right?
The numbers placed below our name, give and take, the guru's sight?
Things that comfort, things uptight, the justified in endless plight?
He is the way, the truth, the life, the gift of God, the win in fight.
The hope eternal, perfect light, the He of who God calls "My Son".
To those who hear, who need, who fail, the losers and the other's,
Hitch your wagon to His star , a comfort sure you'll say you won!
Again, in He God calls, "My Son"
Hope In Grief
My Sweet Sister In Jesus;
Your letter is so precious to me. So forthright, honest, and full of love and devotion to your family and especially God.

It is understandable you should suffer pain and anguish losing your Grandma, as well as your uncle Ralph. My dearest, I felt the pain as your brother. In fact I am in tears I cannot stop. So I just asked the Holy Spirit to pray for us because I am too sorrowful. But I will pray later.

Jesus wept. I and you, your mother, we weep in deep sorrow for the ones who we love that pass... and the ones that we do not know who die forever out of Christ. Oh my God, let us go home, for when we find this deepest state of love overcoming us with His Love and His sorrow, we are ready if He shall call!

Our Lord wept over Jerusalem. He wept for Lazarus, His friend. And He raised him from the dead only to die again. He hates death but He weeps. He is sorrowful for a bird that falls from it's perch and creation that was made into travail because of sin and it's birth of the irreversible disease of death. He conquered death for us. He holds the key to life eternal. He wept for the millions of His flesh family who would perish without Him. He knew they were lost forever...what grief! He wept for the ones who would betray Him and convince the Romans to crucify Him in a most God awful way...He was so sorrowful for them! He wept for the ones who pierced His glorious body with metal stakes that finally led to His long agonizing death, but for a moment in time. As he died He asked our Father and His FATHER to forgive them, for they knew not what they were doing.

To weep and be sad and anguished to the small extent we are, compared to His grief for ALL those in history who were finally and totally lost through sin not forgiven, sin that was griping them, sin that they had no idea was sin, the deception of death within, the drug of Satan, is to be a joy and strength to us. For in such a state we move closer to the consuming fire of the Holy Spirit in the deepest love of Jesus and will come out stronger and more faithful as a result.

God is moving in our life. God is pruning us for stronger and more abiding works before He calls us Home. He IS calling us now, to serve Him, in the sorrows, and the anguish, and the grief. For in these deepest of emotions JESUS is there and we are one WITH HIM.
I want to finish the race running, make it to the line.
Giving God the Glory, not wasting all my time.
I want to wake up in the morning, waiting on the Lord,
Moving out in Spirit, not writing you," i'm bored".
What do I care if you don't write,
If you can't take it in the fight.
One falls, one's up, the battle rages,
"I will defend" I hear down through the ages.
The Lord is Lord of all, most powerful is He,
I cannot fail, He is, He be !
But wait on Him, this much I know,
I can't stop now,
Until it's won.

LINK TO ALL ABALONE KID'S PRAISE VIDEOS

He took me out when I thought I had it made.
He laid me down on a bed of affliction when I felt strong.
He emptied my pockets when I was full of stuff.
He gave me His Book when I had the NY Times to read.
He put me on the street to live with the homeless.
He laid aside all my credentials of honor and self glory.
He gave me His word to wise me up,
And a new mind and Spirit Holy to Him.
Glory to the Lord!
I once was blind, He gave me sight.
I once was empty, He filled me up.
I once was dead, He gave me life.
Glory to the Lord.
Do you have your troubles?
Let Him show you the way.
Nothing is impossible for Him to do.
And if you believe, everything blessed will be yours.
Glory to the Lord.

Because of you, Lord, we live forever
Because of you, non else will do
Because of you we have a reason
In your great love, Because of you
Because of you, life never ending
Because of you our faith abides
How could we hate when hope rejoices
Because of you our humble adoration
No worldly fame could claim our joy
For when we see your majesty awaken
The gift of life a world begun
Because of you the heavens Glory
Because of you the battle won
Because of you no fear can hold us
Because of you, our Father's Son

YOU ARE HIS
You were His from before the earth was made
His to bless His heart of Love
You are His to give Him the glory
His while you waited in the womb of your blessed mother
Your days were known to Him
Your faithfulness guaranteed
The hairs on your head counted
Your breaths measured
Your life in His hands
You are His for eternity
His when you first awoke from death's sleep
His in your moments of doubt
His in the battle
His when you rise up and lay down
He will never give you up
You are His precious possession
His no matter what transpires
His in the New Jerusalem
You are His in love forever
You are, because He is.




http://www.theabalonekid.com/id76.html




Jesus Christ delivered us from death, we shall not fear.
Our days are known to Him and our passing He will oversee.
He knows the faithful works we live by and the error of our ways.
He will deliver us from all our sins, and take us Home one day.
If we have some cares, the wounds of hate, a painful heart that beats,
He will deliver, He will uphold His majesty, and He in us.
His word is wisdom, life and hope, for us it is the food to store,
Delivered by His Spirit, we feast on it for sure.
Why do we miss the chance to grow strong, in the power of His word?
Why do we come and go uncertain, unrest deep within our soul?
Delivered by His love, let us begin to be,
What in forever more, in us, that He does already see.

What a GOD is our LORD!

Like a lamb.
Resist not.
Speak by the Holy Spirit.
Love your enemies.
Christ died for them.
He will provide your needs.
Comfort you.
You are HIS.
He loves you.
YOU KNOW!
You don't walk alone.
He is the bright light and the morning star.
Look up in Joy.
Your redemption is close.
You will be a giant for Him.
He will reward you.
Hold you in His arms,
FOREVER.
The tears, He will wipe them away.
A smile, He will place on your beautiful being
You will shine in His glory.
He IS your eternal Husband.
YOU KNOW HIM!
What more need in life?
He will deliver you
Your enemies will disappear.
Feast on His food,
You dine with Him.
And we will dwell,
In the house of The Lord forever.

"The essence of faith consists in believing and receiving what God has revealed. It may be defined as that trust in the God of the scriptures and in Jesus Christ whom He has sent, which receives Him as Lord and Savior and impels to loving obedience and good works (Jn.1:12; Jas.2:14-2)" From The New Scofield Reference Bible

Dedicated To King David Who Is A Blessing To His People

( See Messianic Psalms 2, 8, 16, 22, 23, 24, 40, 41, 45, 68, 69, 72, 89, 102, 110, 118)




ALL PROSE AND POETRY BY THE ABALONE KID EXCEPT WHERE OTHERWISE NOTED




We have a merciful God who loves us
A holy and perfect God
Of law and spiritual order

Our God is all powerful, all knowing
We are comforted daily
Our every thought is heard

We have an ever-present and true God
Who sacrificed His life for ours
And paid all our debts

We have a God who understands
And blesses us daily
He forgives us

We have an everlasting God
Whose word is truth
And promises eternal

We have Jesus Christ
Through Him we have forever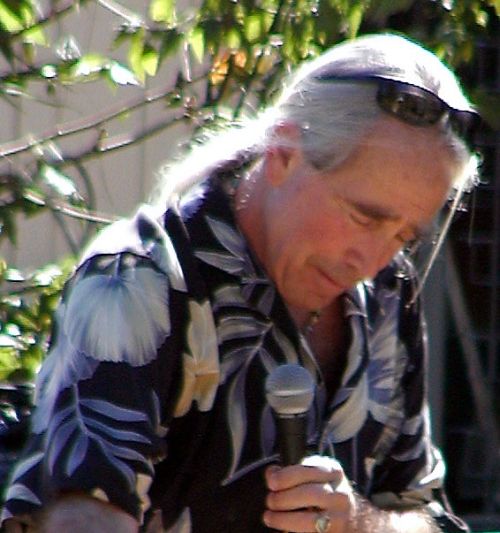 Father, forgive me.
Holy Father, conviction has taken hold of me. I am ashamed. My sins have overwhelmed me to the devils glee. It is against you, oh LORD, that I have sinned. You know the beginning and end of my life. In my failures I have demeaned my Lord and Savior and faith was abandoned in a moment of lostness. I bow my head in sorrow and by the blood of Jesus, my Lord, I am clean again.

You are a GOD of forgiveness and mercy. Your love passes all understanding. Holy are you, oh LORD, and righteous are your judgments. It is so and I thank you for this comfort. Judgment begins at your house.

Straighten my paths, oh LORD. In your righteousness I am secure and through your loving kindness I am content. Strengthen me in your Holy Spirit's power and wisdom. You cared for me my whole life my Father. You delivered me from death and my enemies. I praise you and give you all glory. You are a GOD of care and comfort and never forget your own.

In you and you alone no evil can overcome me, and your love for me, oh LORD. Nothing in this world or elsewhere can, for only you are THE ALMIGHTY GOD, and all is subject to you. And I am yours through Jesus Christ, the Son of Man. You will deliver me and fulfill your will for my life.

Raise me up, oh GOD, and place your hand over my life to strengthen, guide and discipline me. Then I will know that my days are not in vain and my end according to your perfect will.

May the Lord and Savior come soon. I pray to you in His Holy name and believe I am forgiven.

ONE TRUTH * ONE LORD * ONE BIBLE

When we finally grow up
Eating the bible
With eyes of the Holy Spirit
thirsty
the deception of our mind
the tyranny of our heart
the power of death
delusions of self-importance
When we realize our helplessness
lostness of our ways
The Power of His Blood
That delivers us
Keeps us pure white
In His grace
In confessing prayer
His heart of Fatherly care
The love He loves us with
Then we are in "eternity"
One day He makes that good.


THAT DAY




Every time I see the sky, I see The Lord, His brush, His eye.
Every time I feel the earth, I sense The Lord, He stands beside.
The sea and mountains, oceans rage, a sun and moon in flight,
The hand of God, in truth I swoon, the grace of Him abides.
In streets of scorn, in children's cry, the in between of live and die,
In comfort pure, eternal life, He it is who'll end the fight.
In nations born, in pilgrims flight, I see the hand of Almighty might.
In war and peace does man remind that God is truth and we but strife.
Why is it that we come and go? we mourn, we try, forget and sigh?
Mortal now, one day we'll shout, "Praise the Lord" the day we rise.




FOREVERMORE

I'm feeling love from once before
His timeless touch, His endless shore
An ancient whisper, a poems rhyme
In the rhythm of His time

And He loves me, and it seems
Like the heavens and a dream
The Lord of Glory is His name

Painted portraits in my mind
Can't begin to say how kind
By His grace and through His love
Gave us life from up above

That blessed day forevermore
When He calls us home to stay
In the twilight I still pray
For the dawn of our new day


GOD KNOWS

He knows the beats of my heart
The number of my days
My life is His
My departure He will oversee
Though my body is weary
And heaviness weighs me down
He comforts me in love
And though I am in pain
He soothes me in grace
In the presence of enemies
He overshadows me
His every word is truth
And He will raise me up forever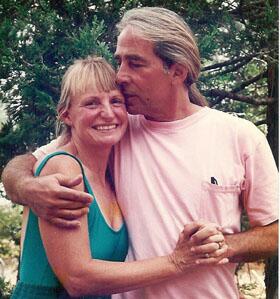 HIS LOVING TOUCH
Kiss the dawn of childhood dreams
The clinging hands, soft nursury rhymes
With newness now my way was blessed
No more caught up within my depths
I went and looked
I gazed upon this world
To catch the best and take the worst of it
And I came upon the natural things
In flowers touched and buttercups
My Father's loving touch
My Father's loving touch
In precious little
There is so much
HE IS THE WAY

He is the way, the truth, the life,
Eternal love sent from above.
That Jesus died and lives again,
To comfort us, the hope within.

Christ is the Savior, sent by our Father,
Life everlasting, by faith in The Son,
There is only one.

Now if you know the truth count your blessings.
Don't be silent, don't be afraid.
Life's forever, there's nothing better.
The Lord will call us, He keeps His word.

He gave His life. His blood He shed,
To conquer death. He raised the dead.
He will return to spare His church
That awful time we face on earth.

Christ is the Savior, sent by our Father,
Life everlasting, by faith in The Son,
There is only one.



JESUS SAID

"Don't let your heart be troubled.
If you believe in God believe in me.
In my Father's house are many mansions.
If it were not so I would have told you.
I go to prepare a place for you.
And if I go and prepare a place for you
I'll come again and receive you unto myself
So that where I am so shall you be."Jn.14:1-3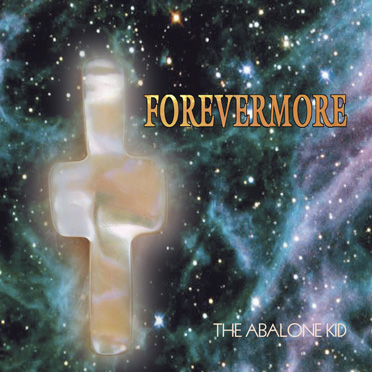 BUT ABOVE ALL IS LOVE
Love is God. For love Jesus gave himself for us. He loved us first and placed within us His love in the Holy Spirit. Love is the apex of salvation and the shining star of forgiveness. Do we love him in all that we do? Love is a commandment and the Christians joy. Without, we are dull and empty, ineffective in the administration of our gifts. When we love our enemies we will be in the clover.
"Don't do" is a good thought if he cannot be there with us.
LORD KEEP ME
Lord, keep me in your loving grace
To face the world each day I face
In strength abiding, not to fail
To you dear Lord I sing and sail

Lord, fill me with your Holy Spirit
To serve you here and never fear it
To cleanse my heart that I can hear
Your trumpets voice, your call so clear

Then one day Lord, as you have said
The dead shall rise as never dead
And if we live we'll never die
And if we're dead that day we'll live.
DAVID'S PSALM
The LORD is my shepherd; I shall not want. He lays me down in green pastures; He leads me beside the still water's. He restores my soul; He leads me in the paths of righteousness for his name's sake. And though I walk through the valley of the shadow of death, I will fear no evil; for he is with me; his rod and staff comfort me. He has prepared a table for me in the presence of my enemies; He anoints my head with oil; my cup is running over. Surely goodness and mercy shall follow me all the days of my life and I will dwell in the house of the LORD forever (Ps.23).
GOD'S GREAT LOVE
Be here my friend, now is our moment
A sunrise in the night, we have a witness
Sent to us to share. The Spirit that shows us God is love.

Believe my friend, and you will see The Lord
Across the skies of time, He gives us meaning here
Beyond both yours and mine, a meaning that's part of
God's great love.

Touch Him hold tight
Too many empty nights
We waited for the dawn
All of those endless days
When hope was tired and worn
Days when we could have lived in love

So stay my friend, of all the things we'll share
The loving is the best. Christ is lifes answer here,
We'll find out in the end, an answer our time here
Was the test.
BELIEVE

Believe and touch The Lord even in your deepest dreams
Take up the visions and see Him in distant skies
Keep the faith and He will come to you as daylight from night
Love without intent and be blessed through those you touch
Give what is dearest and receive what in life is most sacred
In this way a kingdom is born
THE MAN IN THE GLORY




"He shines like a billion suns ablaze
No nighttime in his countenance to see
A more than brilliant face has he.
His clothing is luminescent pure
His hair on fire golden white
And angels minister to him in flight.
He is the Savior of all the world
A plan his Father saw fit to unveil
And intercedes by our days and nights
So the death of sin cannot have might.
His chamber high above the earth
The blood of his an eternal worth
Set out before the alter pure
God the Father forgives for sure.
He is our High Priest
Keeping those of us he owns.
In Christ there is only victory
And we the victors just through him".