FREE PRAISE MP3s,MUSIC,SPOKEN WORD AT "FREESTORE" AROUND THE WORLD
EVERY SON AND DAUGHTER OF GOD HAS A TESTIMONY

Oh Lord, you are most precious in my sight. Knowing the needs of your servants in advance and graciously providing as you see fit. You take the spoil from the enemy and free the prisoners from their solitary confinement. You are as a lion in the midst of all beasts and like the rising of the sun in the hot of summer. I praise you Lord for only you are worthy to lead creation into the new glory of the coming of the sons of God.

Our Lord is righteous. He it is who knows the hearts and minds of all men. He it is who will reap the sowers seed and trample the grapes of wrath. All the children of God rejoice as they wait for Him to come, for Shiloh to return. The sleepers shall awake from the place they rest and the living shall surely shine in that glorious day of our Lord. Oh praise Him all you free men and women who love the Lord our protector and our victory.

The Lord is kind and merciful to His own. He feeds and replenishes in His time. He adorns us with the robes of righteousness and a new heart of love. He sanctifies and ministers to us. He is great in the congregation and His comfort shall be from everlasting to everlasting. Amen


America the Beautiful

Words by Katharine Lee Bates, melody by Samuel Ward

"O beautiful for spacious skies, For amber waves of grain, For purple mountain majesties Above the fruited plain! America! America! God shed his grace on thee And crown thy good with brotherhood From sea to shining sea..."




Is there a nation on this God created earth that has had greater worldly blessings than America? God is her Father. It was God who blessed her beginnings. Jesus was in the hearts of the leaders who set sail for her shores. He was in their homes that were dedicated to the glory of Almighty God. In simple church meetings where the people were the truth of the cross of Christ, they kept a place in their hearts for Jesus, through The Holy Spirit, who rode the seas with them to this God blessed land. And it was for His Glory. The righteousness of God was with them (Prov.14:34).




They left a king to honor The King of all nations (Jer.10:7) and affirmed their God given right to worship and serve The Lord (Zech.8:22). He was their inner strength and hope. And they knew that God's word was true. It guided them to their victory in the freedom to worship and make Him the God of this great land. In so doing they recieved the blessings promised in scripture (Ps.33:12).




Wisdom is to know The Lord and to fear Him by the example of reverential trust and disdain of evil starting with ones self (Ps.19:9; 2Tim.3:15). They knew that there was a better place God had prepared, eternal in the heavens, and that the life they lived on earth would be to the benefit of this new nation as well as their own in God's Book of Life (Isa.26:2; 49:6; Ps.2:12; Rev.3:5).




Today, in 2008, America is at a crossroads in history. Will she respond to the call of her Holy and Righteous God who is all powerful and merciful? Will she stand up for the Lord and Savior Jesus Christ and heed His word of truth that echoes down the corridors of time:

"...Not by might nor by power, but by my Spirit, says the Lord of Hosts" (Zech.4:6).




Who is America today? Does she still have THE LORD at her side? Is she that sure hope of the downtrodden and destitute, of the widows and the children, the poor and needy, the elderly and infirm who gave their lives for her promise of equality under God? Is she a beacon of God's light to the world? Is she listening to their plight and remembering that she is her brother's keeper (Gen.4:8)? And if she is true to the Spirit of scripture will she respond to God properly in Ezekiel 3:18-21? Can she be strong in the Lord and respond to her enemies scorn by answering the words of that great leader of Israel who brought his people into the promised land: "...choose this day whom you will serve..."(Josh.24:15).




"WE WILL SERVE THE LORD AND GOD WILL BLESS AMERICA"

SELF-GLORIFICATION (1Jn.4:3; 2Th.2:6-8)




It's not news that mankind has always tried to make itself bigger and better then it is. That's the way we are born, dead to God and eventually needing to puff our "self" up. (Gen.4:16-24; Rom.1.18-23).




The scripture is clear what happens to those who pit themselves against Almighty God (Gen.6:5-7; Nah.2:14; Ex.12:29-30; Rev.18;19:17-21).




Yet the spirit of anti-christ, particularly manifested in self-love and self-service is strong on the closing pages of gentile world history. It is like a huge cancer that will be overcome by Christ at the beginning of a 1000 years of His reign on earth. He will rule the world in glory. And even then mankind will once again seek it's own self-glory when that time is almost over! But as GOD has proclaimed from eternity past, at the end of time, before creation steps into eternity, every knee shall bow before Him and every voice shall proclaim that "Jesus Christ is Lord" (Mt.24:29-30; Rev.19:11-21; 20:4-6; 20:7-9; Zech.14:1-9) .




Those who reject Jesus are being what is natural to them. Some think worldly position and "get,get,get" will do it. Other's eating right or the worship of hand picked gods. Still other's the right partner, job, drugs, re-incarnations, intellect or entertainment will. Satan concocted a billion scams to decieve the lost spirit and soul of man. In the end of his rule on earth multitudes will worship him in the form of a false christ without recourse to the true God ever again. They will have to pay their final bill with others from before. (Rev.13:16; 14:9-11; 21:11-15).




The lost world loves itself. It cannot percieve The Spirit and the truth of Christ. Read a book like "I'm O.K your O.K" that some snake salesman put out years ago to keep us in the grave. Just look around you and see all the important people on the T.V shows and the "news" that glorifies everything under the son except The Son of Almighty GOD. Look out your window at the stars on the street. The real news is that there's nothing new under the sun. Man needs God. God says "come". Love came from God, in the form of His Son and everything he accomplished for us. It rests within a believer by His power and authority. It is God The Holy Spirit (Jn.15:12-14).




The world and the flesh are a well dressed up graveyard. It is already judged. All roads do not lead to heaven, only the one name that saves who is Jesus Christ (Jn.3:16).

SMALL TALK (1Sam.2:3)

The big shots have countless followers who fill their pockets with millions and more. They make sure to mention God and, as if they have some eternal connection, appear so sanctified. They come in all forms and walks of life including the clergy. Often proud and self-assured they strut and fret their hour upon the stage as greatly blessed of God. Why dont they give their wealth to the poor as Jesus suggested and follow him? (Lk.18:18-27).



JESUS WAS MEEK & LOWLY * DESPISED OF MEN (See Isaiah 53)

UNEMPLOYMENT
Have you become unemployed. It can be a good thing (Gal.3:9). Have you felt like you were losing your self in some dark place? (2 Cor.5:17; Eph.6:12; Col.1:13). Don't fret nor be frightened (Rev.21:7). Reach out for Jesus who is the author of your new life and a job you can enjoy until you are called home (2 Cor.5:20; Jn.6:27; Prov. 23:4; Ps.127:1).


But what is it your thinking? Employer benefits or government payments to tide you over? (Col.2:20). Are you nervous about your "standard of living"? I thought we left that up on the cross of Christ? (Gal.2:20). We were crucified with Him. Didn't your old "self" get buried with Jesus? And didn't you rise with Him into eternal life and a new being "born again" thru His completed work on your behalf? (Phil.4:13).


Here are your unemployment benefits: a new life that can only be lived thru the power of The Holy Spirit just like Saint Paul found out after he was born again (Mk.16:17-18; Lk.10:17,19; Heb.4:16; Eph.1:3).

You have every benefit God can give you according to your requests and His will for you (John 15:7; Eph.1:7; 2.18; Heb.9:14; 1 John 5:14).

You are a person who has eternal life waiting for the Lord to call! (John 14:1-3).

You have been lifted up to heaven from a grave of no return by the Son of Man, God The Son, the redeemer of the world (Heb.3:6; 4:16).

You are more blessed in true wealth than any man, rich or poor, without Christ (Dt.28:2; Matt.7:7; Eph.2:10; 1Thess.1:4).

You have more love and blessings to distribute in your life then you ever dreamed (Gal.5:1; Col.2:12; 2 Peter 1:10). Surely goodness and mercy shall follow you all the days of your life and you will dwell in the house of THE LORD forever (Ps.23).

Rejoice! Your Father loves you and has given you Jesus Christ once and for ever more (John 6:37;39; 10:27-30; 17:2; 1 John 5:11).


HEBREWS 10:19-25




Brethren, once again in living grace thru belief in Christ Jesus our Lord And Savior, I salute you in your tribulations which are but a brief time, assured of eternal victory in Him who has called you from your mother's womb (Jude 1,3).




Salvation is Christ and everything we do in His Spirit is worthy of us to His glory. Our old self has been buried with Him. He lives to make intercession for us daily. For what purpose? So we can truly live our new life, the one from God our Father. What we recieved is ineradicable for it rests on Christ's finished work and nothing we can do will change that blessing (Jn.17).




Today we are in a time of lukewarm Christianity and apostasy. The Lord warned us by command in Jn.21:22 to follow him. When we are quenching The Holy Spirit we are good for nothing to God and wasting our precious time on earth. We are called upon to serve The Lord with all our strength and mind and being. Be courageous and bold. Once you believed and recieved it was for all time. Move out into the battle with your whole armor of God to defeat that wicked one, Satan (Eph.6:12-17). You are in my prayers. Keep me in yours. Maranatha.

"I WILL COME AGAIN AND RECIEVE YOU UNTO MYSELF"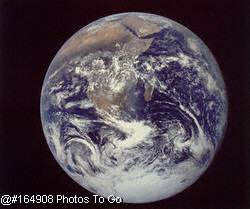 "THAT WHERE I AM SO SHALL YOU BE" JOHN 14:3
MESSAGE TO THE CHURCH
"Hello, my brothers and sisters in Christ. I send you all the love that I can, as humanly possible, and I send you a word of Love...from Jesus..Love that I know is in the heart of God, which is measureless.
We are all lights. We are all messengers. Imperfect. Earthen vessels holding a treasure that is unfathomable.

Every time we walk out the door there are literally thousands of opportunities to do good, act instead of react, forgive, bless and share what we have.

God only expects us to use what is right in front of us...what we have in our possession not something we don't possess or are unable to do. He will use the intimate, personal preferences of the special graces he bestows on each and every believer. He will use your weaknesses, your pain and even your confusion. As long as you persevere and keep keeping on through your tears and frailty and believe on his name.

God is faithful. He will never leave or forsake you. He says "I will love you forever."

I know you would like him to respond to prayers more quickly but the time of waiting for your answer is perfecting your faith..and purifying and reshaping that earthen vessel you call your body and soul and that is becoming one day a fine happy peaceful place for you to dwell in.

After all some people spend their whole life running away from themselves...hating their very body...And having a feeling of self-loathing or longing to be someone else. That is a lie..dear one, for God created you for Holy works and not only be happy with him and others but happy with yourself first. For you are His and He is in you.
Perhaps the mansion that Christ is building, the one that He promised to us in the book of John, chapter 14, is made with the very nails that you yourself have forged with your own long suffering in that furnace of affliction on this planet called earth?

Dear ones of God, He loves you. I the same. Can you believe it? He is no respecter of persons. We have all sinned against God and subsequently are in a place of great need.

I have had two dreams where I have looked into the face of Jesus. He is thoroughly and breathtakingly lovely. But more than that His mercy seemed to precede his Beauty and Glory. Such compassion- such forgiveness...Knowing all about me and yet still loving me...is an incredible fact that is true not only for me but for you.

For the dream is for you too...My glimpse of Jesus is just a foretaste...of what the Word of God speaks of..for even the written Word as powerful as it is only prepared me for what I saw in the dream.

The years pass and the dream fades..all I remember are his words. They will stand the test of time..and the Word of God continues to be his love letter to me over and over, resounding in my heart, soul, eyes and ears, and in everything I feel here on earth.

I am a messenger, a sister, a mother and friend in the body of Christ. Not special. Not very brave. Actually very reclusive. A little goofy. I think a lot how the world is in a great chasm and void in great need of love...His love through us. We are His hands and feet in this temporary place we call home.

I weep at man's humanity to man. I stay up sometimes praying all night , crying out to God to save souls...And yet he points to others and says...You do it! You you can do it..Be a mother first...love them...love them with your whole heart... try...everyday to lead, to light and to love others to the pathway...For He is the way, the truth and the life...He is life itself.That's why He is called Savior!

And we are one in Him who saved us. And He will keep saving us from ourselves...our regrets, our bad choices and our waywardness...Like the prodigal son's Father He ever waits with open arms to receive us back.

Softly and tenderly Jesus is calling for you and for me...see at the portals. He's waiting and watching ...watching for you and for me...calling...Oh..dear one...come home.

"I am coming Jesus...I am coming."
Pray for me I will pray for you.
http://www.youtube.com/mamamialove