"There is no peace, saith the Lord, unto the wicked".

Isa.48:22

PEACE COMES FROM GOD.




AFTER SALVATION WE RECIEVE IT BECAUSE CHRIST IS THE PEACE. THE PERFECT STATE IS PEACE FROM, WITH, AND OF GOD. THIS IS PART OF THE CHRISTIANS EXPERIENCE. IF THIS IS LACKING ONE MUST ASK:


"HOW COME I CAN'T FORGIVE BEING FORGIVEN OF SO MUCH THROUGH JESUS CHRIST MY LORD AND SAVIOR?"

.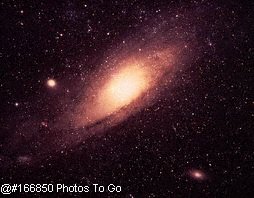 TRUE PEACE
A great divide exists amongst believer's in America that threatens to further splinter the Church of "called out ones", the true follower's of Jesus Christ. Many live in a state of anger and lack of forgiveness. Worldly disputes and cares have bound the Spirit in us and we live in a carnal state feigning religiosity and humble piousness. The dye is cast in social and political circles:
Americans are at war with themselves. They call for peace and protection yet there is no peace and scarce protection. They look to politicians, political parties and personalities for it. (See James Chap 4).

Forgiven, we forget that we are pardoned sinners who were under penalty of the second death.
"Through this man [Jesus Christ] is preached unto you the forgiveness of sins. And by him all that believe are justified from all things from which you could not be justified by the law of Moses" (Acts 13:38-39).

We are blessed with eternal charity from GOD our Father through Christ and covered by his blood from the stench of our birthright of lostness and death. But this is quickly forgotten in the rush of a civilization that is very hard pressed to admit wrongs and a church that hardly ever hears the message of "REPENT". Everyday we would be lost if not for the BLOOD OF JESUS pleaded daily, by Him, at The Father's right hand side. In so doing God's vow to forgive is assured by Christ's priestly duties.
"I will forgive their iniquity and remember their sins no more" (Micah 7:18-19; Jer.31:8; Ps.32:5; Isa.43:25; 55:7).
"He is faithful and just to forgive us our sins" (1 Jn. 1:9; Lk.7:47,49; Heb. 10:17).

CHRIST IS OUR PEACE

In the war of the tongue and the hardness of the heart the church battles one another in courtrooms of expensive justice and double dockets of divorce directories. All the while the peacemaker is mouthed in Sunday services but forgotten in Monday legal offices or streets of glitter and scorn.
" We have peace with God through our Lord Jesus Christ" (Rom.5:1)(Emphasis mine)
"He made peace through the blood of his cross" (Col.1:20).
"Peace I leave with you...my peace (Jn. 14:27)